Using GMT
Now that you'd imported your workspace.json file into your Google Tag Manager account it's time to activate and configure Google Marketing Tools.
General status
In order to start using the plugin just click the Google Marketing Tools status checkbox and enter your GTM Container ID.

Remember to click the Save button every time you make a change in order to take inmediate effect.
Google Analytics Enchanced E-Commerce Configuration
Here you configure two aspects, the Product ID to use in your tags (Product ID or Product Code) and the order steps for Google Analytics Funnel.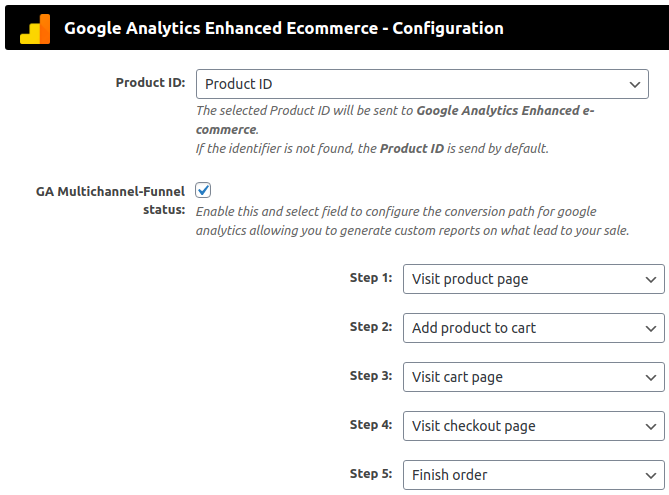 Google Ads / Dynamic Remarketing Configuration
Here you can configure the primary and secondary Product ID to use in your tags (Product ID or Product SKU), and simulate a purchase of any order without leaving your administration page.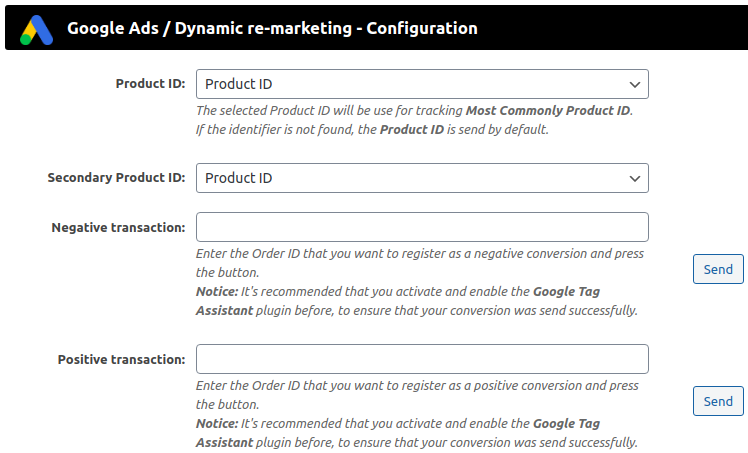 Google Reviews Configuration
Here you can configure your Google Reviews tag to track all product reviews.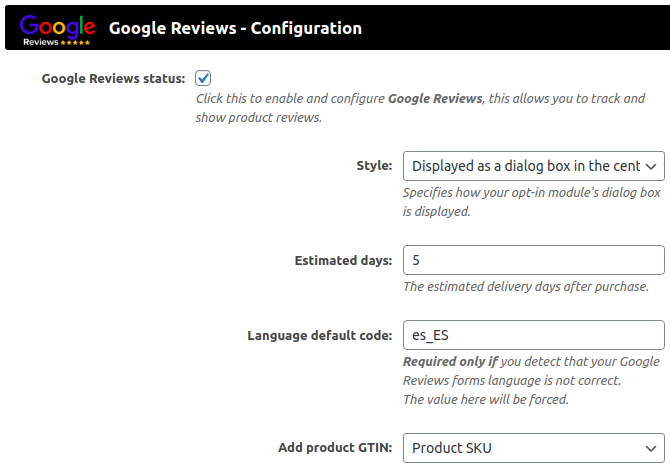 Google Reviews Badge Configuration
You can show and customize the Google Reviews Badge in your site. Remember that customers to see this are more confident to purchase in your store.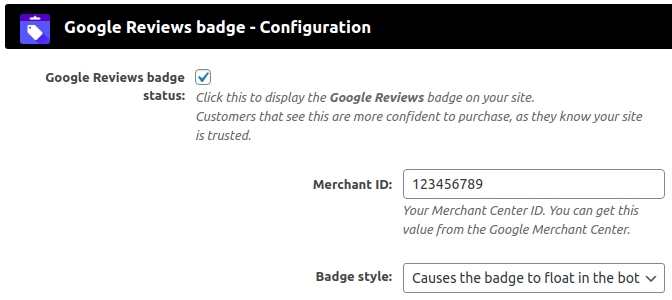 2Performant Configuration
Configuration specifics to 2Performant influencers tag. You only need to parameters in order to get a fully functional script in your storefront: Campaign Unique ID and Confirm ID. You get both from registering in this platform.

Generic Configuration
Order Statuses: Insert scripts only when the order status matches one of the selected statuses. Leave blank for not tracking conversions.

Final Thoughts
You don't need to configure all the sections. The only required configuration in order to get the plugin working is to activate GMT and to enter your Google Tag Manager container ID.
Remember to click the Save button before leaving the plugin management page, otherwise you'll lose all the changes. The changes you'd made will take effect inmediately after you save.